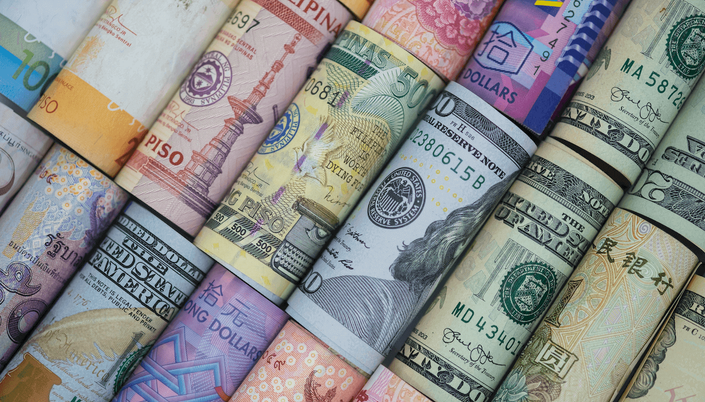 SHORT-SELLING SMARTER BOOTCAMP
Master the art of divergence to spot falling stock patterns and profit — consistently!
Short-selling gets a bad rap.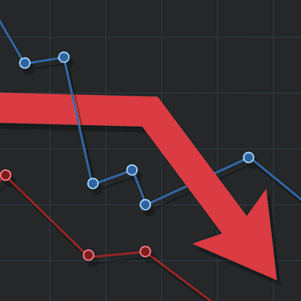 And hey, I get it. Some believe short selling is un-American. Others are told short trading carries unlimited risk.
But neither thing is true.
Short-selling provides liquidity — so it's no different from buying investments from a capitalist perspective.
It's a stone-cold fact that stocks and markets fall faster than they rally. The professional short seller typically experiences greater delta (price-movement) in a shorter period of time.
This approach will allow you to take no more risk that you do when buying securities. Your risk will be PRE-DETERMINED before you enter that trade, and you will learn to systematically reduce and eliminate risk throughout the cycle. It really is no different than buying 'long.'
Bottom line: there is always a closet bear market somewhere.
These stocks are routinely decimated by stop-hunting and sellers in a desperate effort to profit. Learning how to short these issues — before they inevitably collapse — is the focus of my Short Selling Made Smarter Bootcamp.
And that learning starts with de-mystifying and clearly understanding the concept of divergence. Not just what it means, but how it functions — along with the divergent patterns you need to be able to spot consistently in order to capitalize.
'Experts' make divergence seem complicated.
It isn't.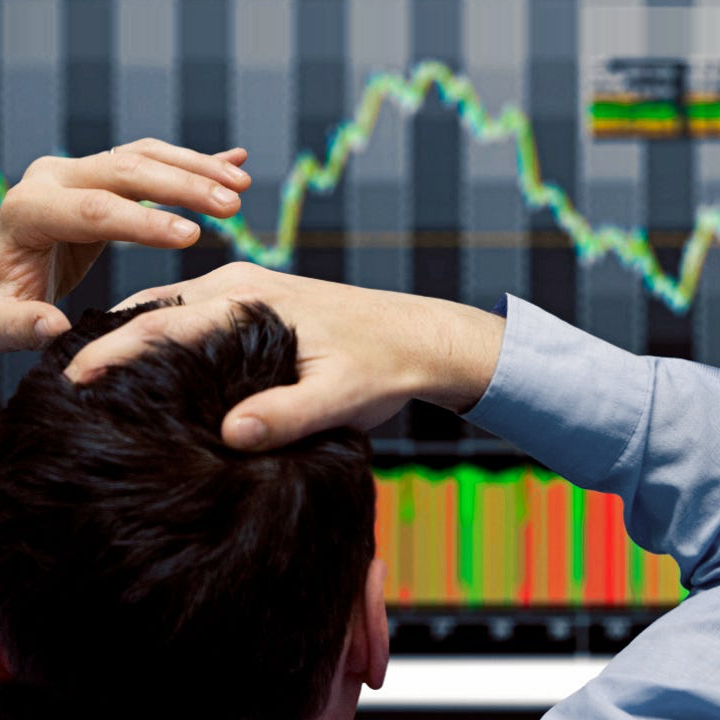 Every week I get emails and DMs from folks who tell me, "Frank, I just can't get my head around this divergence thing… I just can't seem to read the signs correctly."
First, what I tell them is this: you're not alone.
Next, I explain that divergence isn't as complicated as they think (or that far too many experts and gurus make it out to be).
Look, any technical 'edge' — that's misunderstood or more sophisticated than common market analysis techniques — can give you an advantage in your analysis. Divergence is one of these things. Understanding it is what allows you to beat other uninformed market participants to the gold.
Traders absolutely can learn to intuitively look for more extreme divergence and use it as a sorting tool to find the best opportunities. I've made a career out of showing them how, which means I can do the same for you.
That's why I created the Short-Selling Smarter Bootcamp.
In less time than it takes to shop for groceries, meet a friend for coffee or watch a movie, I'm going to show you how to create a lifetime of profitable short opportunities… GUARANTEED.
There's a reason it isn't working for you.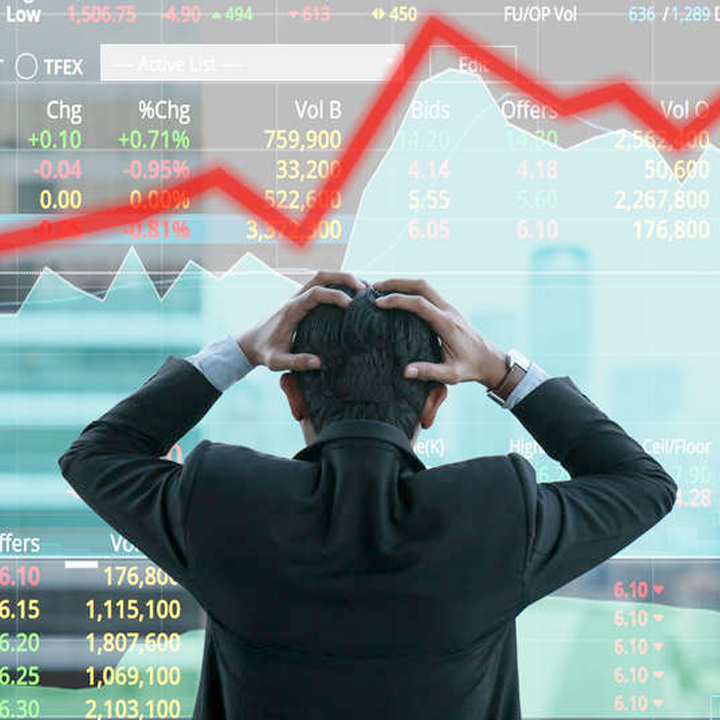 And that reason likely isn't your fault.
It's a matter of understanding how (and when) positive divergence works for you and how (and when) negative divergence works against you.
And when you don't know the rules around both instances, that's when you can (and probably will) randomly be exploited by traders who do.
If you're struggling to understand and leverage divergence, there are three core reasons that's happening:
Divergence is worthless unless it's combined with proper structure.
Because it's relative, consistency is hard to achieve without additional technical 'triggers.'
Common definitions and information about divergence you'll find online or in articles and courses are practically useless: they provide next to no useful, usable, actionable information.
So if you don't have the confidence in yourself right now to understand and execute, I'm telling you again — in a LOUD voice — that it likely isn't your fault. You've been given information that's unhelpful at best, harmful at worst.
I'd like to change that — for good.
This bootcamp is a 100% tactical 'how-to' experience that teaches you exactly how to do this — on a tactical level. You won't just learn, you'll DO. And if you're still struggling, I'll help you nail it in a Q&A classroom.
You'll practice with simulation accounts until you feel confident and in control and ready to actually do it. That's exactly what my past students have done, with massive success. By way of example, here's the realized and unrealized short profit from star student Bob S. in the last month: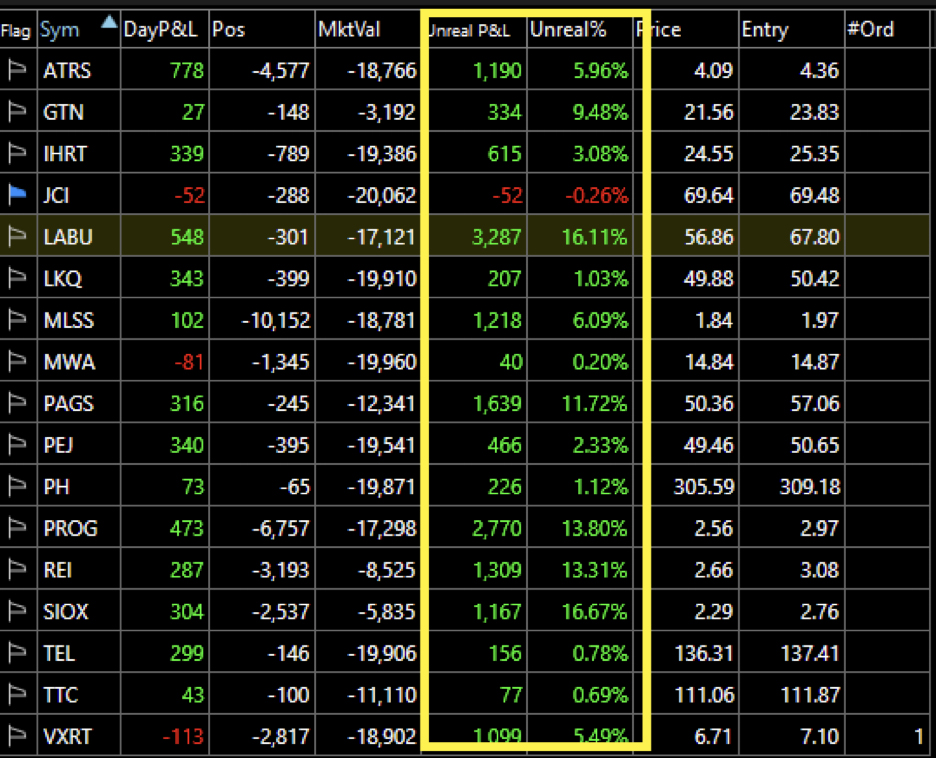 Those numbers speak for themselves.
And I am here to tell you that if Bob can do it, you can too.
Master divergence and you master short selling.
Did you know that fewer than 2% of ALL TRADERS truly understand the concept of divergence?
Did you know that divergence is the single greatest catalyst for declining prices?
You know as well as I do that knowing when to enter or exit a trade is the key to success. But unless you can identify divergence patterns consistently, that success remains elusive — which buys you a whole lot of frustration and loss in the meantime.
I'll detail the exact tools and recurring patterns you need to know to master the art and science of selling diverged markets.
There's no better time than now.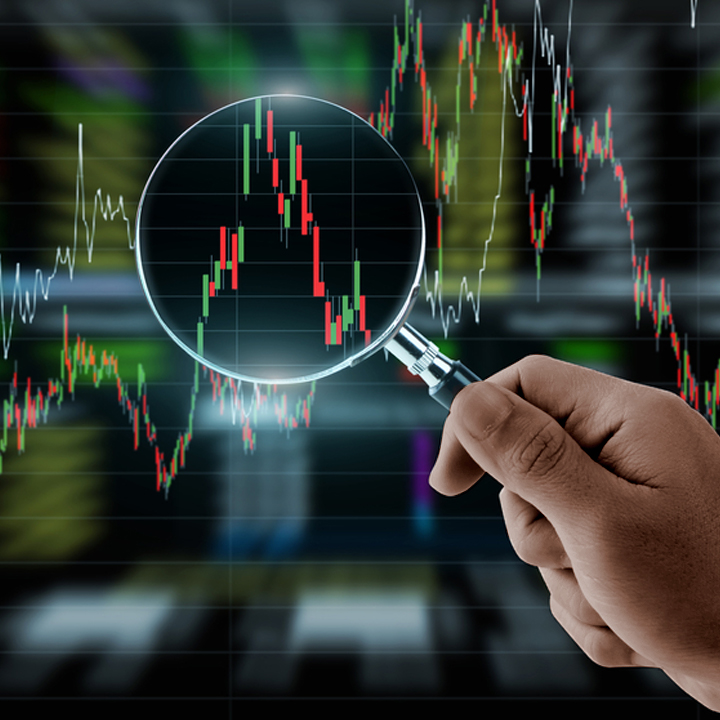 That may be a cliché, but in the case of short-selling, it also happens to be absolutely true.
It's easier to win now than it was 30 years ago, for the simple reason that there are a lot more uninformed people out there to bet against.
And WIN.
The age of Google & DIY trading apps have created an even less-informed public. Dependent on social media, crowd affirmation, fake news, hype, hope, and dream, the average investor lacks the experience, knowledge, and tools to ever compete for consistent profit.
For every winner, there's a loser. Our unprecedented access to technology, platforms and apps have made it easy for anyone to jump in and trade on their phones. The majority of these folks are buying high, right before it's about to crumble.
Which means that the recurring patterns that precede falling prices — specific patterns I identified 20 years ago — are functioning even better with so many ill-informed market participants.
Once you truly understand divergence and learn to spot its patterns, you can beat your uninformed competition to the punch — every single time.
Enroll now and save $249 — that's 50% OFF enrollment!
My Short-Selling Smarter Bootcamp will show you exactly how to consistently profit from one of the greatest methods of wealth generation: the tactical short sale. And right now you can enroll for 50% OFF.
For one day only on Black Friday, it's just $248 instead of the regular price of $497.
I'll also throw in a FREE 2-hour consulting session.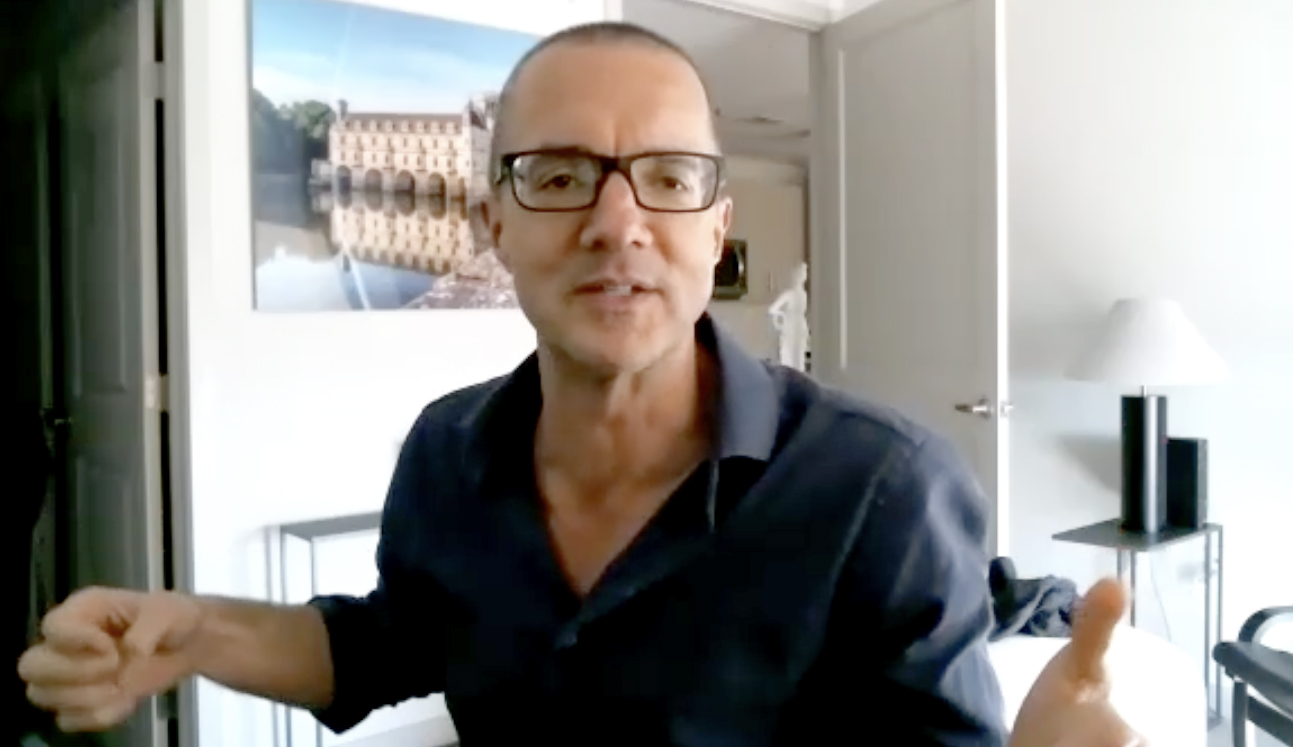 Those who take advantage of this limited-time offer are invited to join a Free live 2-hour training with me to ask any questions you have on short-Selling!

I'll work with you personally to answer any and all questions you have and help you work past whatever is standing in the way of your success.
My students who have taken this bootcamp understand just how easy this can be to do — by just recognizing patterns that are simple to understand. So much so that many of them now only make money from selling short!
If you follow my lead, I guarantee consistency.
The only way this course won't pay for itself is if you don't do the work.
Enroll NOW and get in for HALF PRICE — plus a LIVE consulting session with me!
Frank's selling short bootcamp has allowed me to quadruple my money in a very short period of time.
He doesn't tell you what to do, he teaches you the mechanics of selling short. Price action and divergence. By learning these, you'll end up with an edge over other traders.

I highly recommend this bootcamp, if you're looking to capitalize on this huge opportunity and get the tools and the know-how that would give you the edge you've looking for.
Jules Morgan
I don't make claims I can't back up.
Look, it's one thing to claim you can deliver results for people; anyone can do that. Especially in the age of the Internet, where anyone with a laptop can pretend to be an expert. I get all that.
But it's quite another thing to actually deliver quantifiable, measurable results for students. Numbers that cannot be argued with.
Numbers like these:
RPF: 14% in 3 days!
MOXC: 36% in 1 day!
CAL: 4% in 2 days!
These stats are from the last session of this bootcamp, which I did with a LIVE class of students. They hit these numbers just one week after enrollment. And they kept doing it, all while the market rallied. Leverage would have doubled these gains.
Nothing is stopping you from doing the same.
Well, nothing other than far too many articles, videos and courses on the topic of shorting chock full of bad, useless bullshit information. I've seen it all just like you have — and I am here to tell you that none of it will help you. Because none of it really explains how — in a tactical way — to read and recognize the high-probability, recurring price patterns that precede market declines. None of it teaches you how to spot divergence patterns, or how to seize that moment when you do!
It's high time that changed. During the Short-Selling Smarter Bootcamp, I'll give you every tool at my disposal, every method that's enabled me to do this consistently for the last two decades of my life.
You can do this; I'll show you how.
I'll see you in class.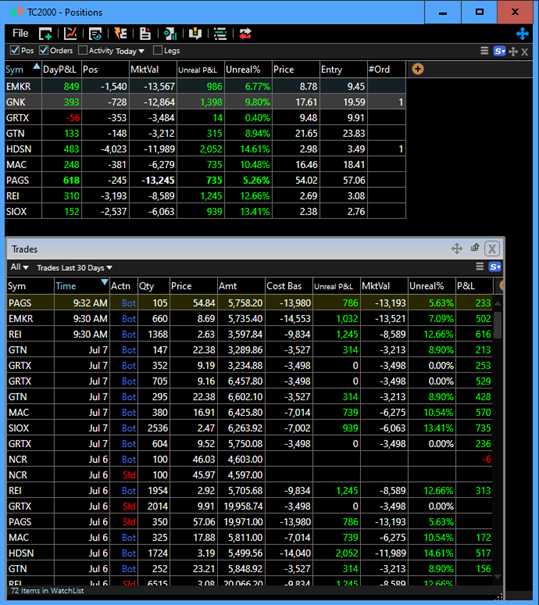 "I've never have seen fantastic results like this!
Most of my positions have now made their 2nd shedding. The other two are very close."
- Bob Schmitz
Get 50% off and a FREE 2-hour LIVE consult with me when you enroll by midnight, Monday, November 29, 2021!
Course Curriculum
PART 1
Available in days
days after you enroll
Part 2
Available in days
days after you enroll
Part 3
Available in days
days after you enroll
Your Instructor
My goal is YOUR success.
If you're like most of the students I work with, you've taken countless courses about trading. And you still feel like you're not making any progress.
That's because knowledge about trading and strategies doesn't always result in success; understanding a method or trading system doesn't necessarily make you a trader.
It may be that you just haven't learned how to trade — how to manage risk and random outcomes. And the thing is, that's not your fault. Here's why.
Most courses teach strategy, and little else. Strategy, however, is only useful if you understand the mechanics of price and how to interpret Market Dynamics (expansion and contraction) in a price chart.
All of my courses and training not only teach key market dynamics and how to exploit price movement for profit, but they also teach you HOW TO TRADE.
I work with traders of all skill levels, and I respond to all curriculum-related questions promptly. If you're are serious about trading for consistent profit you need to work with me directly.
45,000 students in over 153 countries have already put themselves on the path to consistent profit.
I'd like to help YOU do the same.
Frequently Asked Questions
When does the course start and finish?
The course starts now and never ends! It is a completely self-paced online course - you decide when you start and when you finish.
How long do I have access to the course?
How does lifetime access sound? After enrolling, you have unlimited access to this course for as long as you like - across any and all devices you own.